Personal Opinion Alert!!!
The burka, that full head-to-toe covering that SOME muslim women use is very dangerous in my opinion!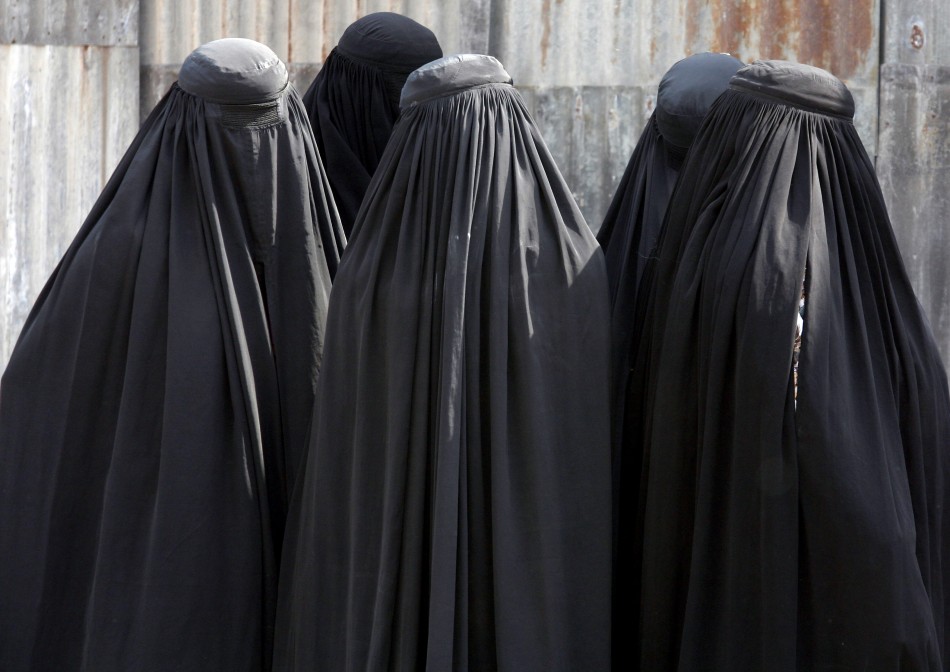 Think about it..
1. Is this a man or a woman?
2. Are they carrying a weapon underneath that?
3. If they should rob a place of business, HOW are you going to identify this obscenity?
The ONLY thing I can personally tell from this, is that the person in this picture MIGHT be white.
The quran does NOT call for the burka! It is the far right leaning and radical muslims that FORCE their women to wear these vile garments!
I live in San Antonio, TX
Last summer, 115 degrees outside, and I bump into a family of radical idiots!
Now, what a GROWN WOMAN chooses to wear is her right in my country. HOWEVER Forcing a child, somewhere between 6-12, to wear this vile and scorching garment is in my opinion, CHILD ABUSE!
Of course, the "father" and the son of this family were in short sleeves and light weight jeans for this family outing!
I am not in the least sorry that when I do finally have my business, there will be 2 signs in the window..
1. Conceal carry weapons holders allowed.
2. Burkas NOT allowed for safety issues! Along with full face coverings, paper bags over heads, etc!
BAN THE BURKA IN AMERICA!